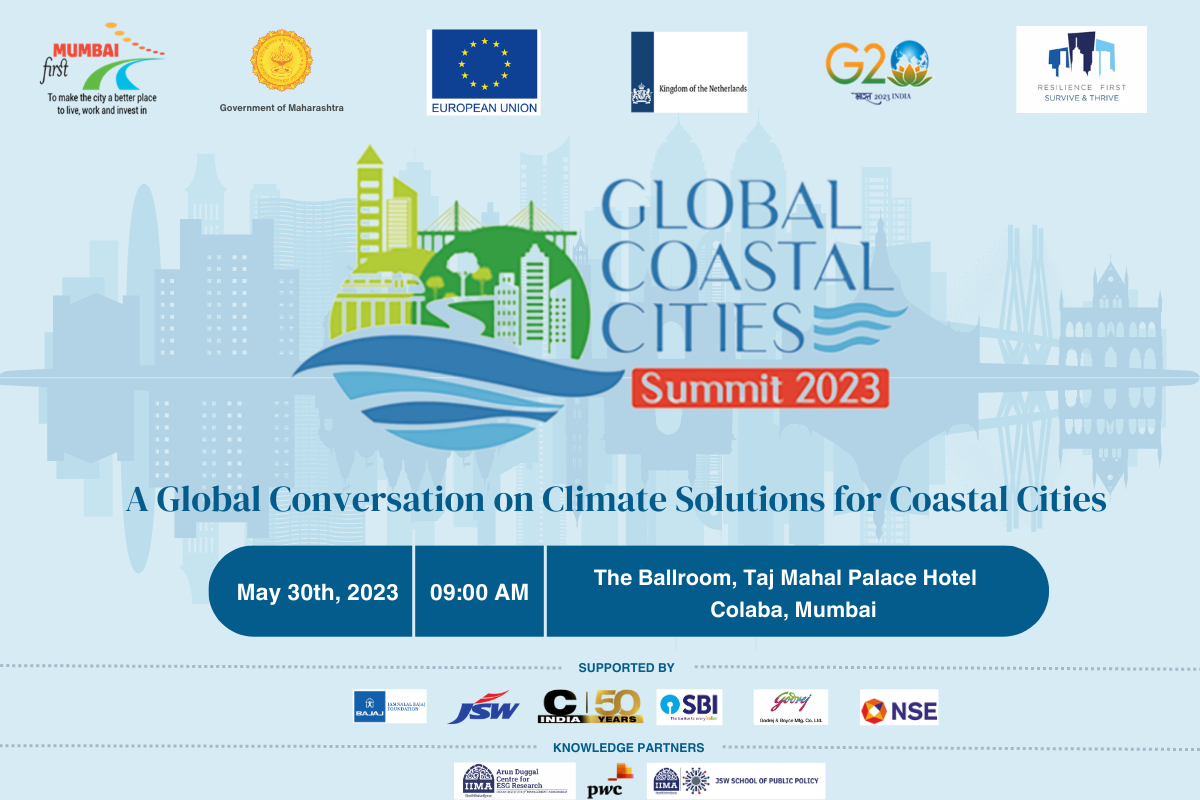 About Global Coastal Cities Summit 2023
Event Date: Tuesday, May 30, 2023 (9:00 am onwards)
Mumbai First is committed to the sustainable development of Mumbai and MMR. In our Silver Jubilee Year, Mumbai First identified "Climate Action" as one of the core themes.
Mumbai is particularly suited to deal with the vulnerability of coastal cities, as it truly represents the challenges coastal cities face due to climatic disasters. Therefore, Mumbai First is organizing the Global Coastal Cities Summit on 30th May 2023, providing a platform for global collaboration and knowledge-sharing among coastal cities. The Global Coastal Cities Summit aims to address the pressing issues of future-proofing coastal cities, sustainable methods of controlling and combating flooding, as well as the cross-financing of efforts for both adaptation and mitigation.
The summit will enable cities to learn from one another's experiences and identify best practices for addressing common challenges. Additionally, the summit will facilitate the development of innovative solutions and partnerships and provide a forum for advocacy and awareness-raising around the importance of coastal sustainability. This summit caters to a timely response to the urgent need for action on climate change and sustainable development in coastal cities.
We invite you to join us in this unique opportunity with a particular focus on Mumbai, which is a prime example of the challenges faced by coastal cities due to climatic disasters, combating flooding, and ensuring a sustainable future for our coastal cities.
Stay tuned for updates on the summit!
Date: Tuesday, May 30, 2023 (9:00 am onwards)
Venue: The Ballroom, Taj Mahal Palace in Colaba, Mumbai